06 December 2022
OPAZ signs a contract for the implementation of a project to prepare governance guide of OPAZ activities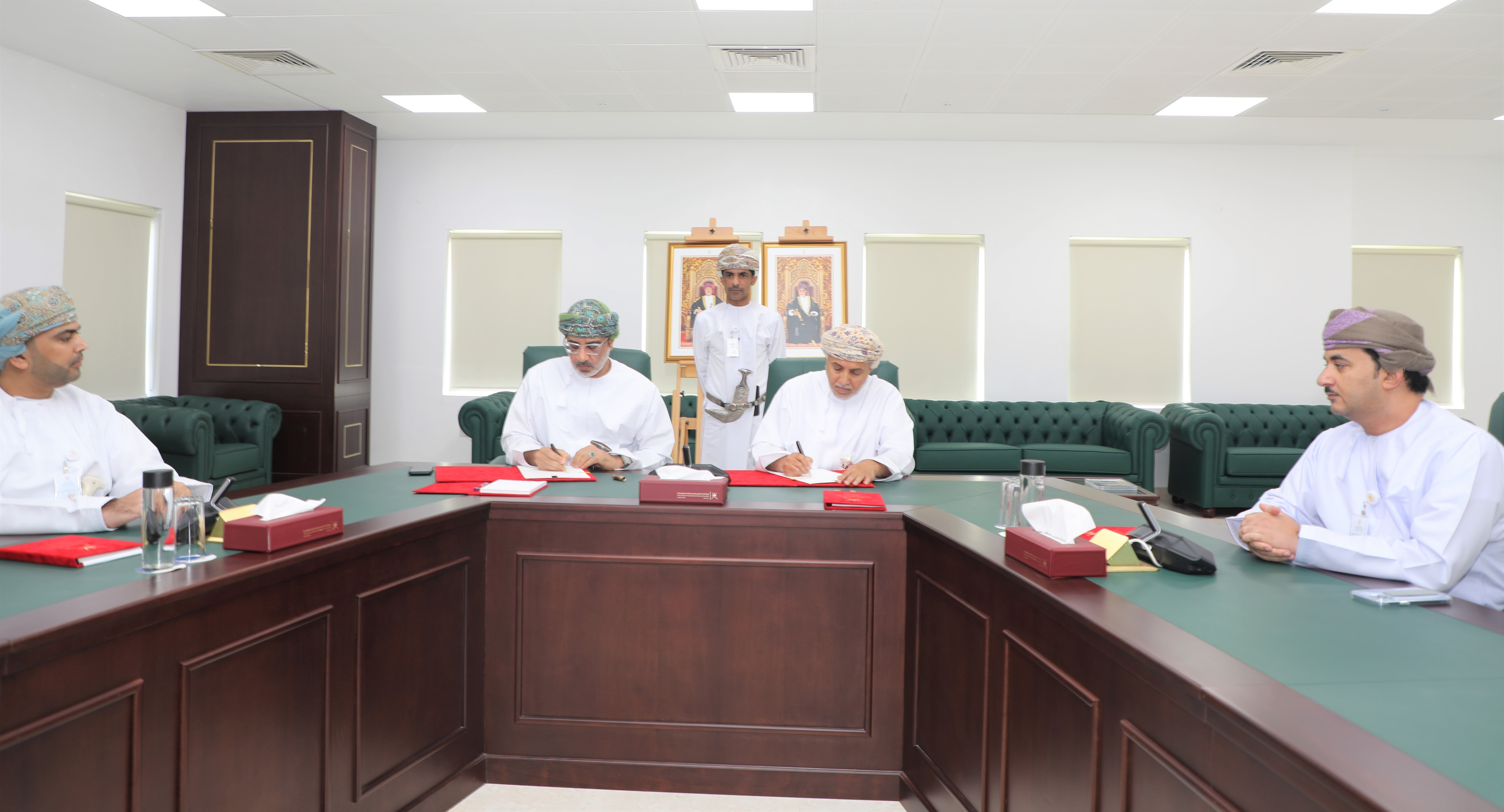 Muscat - 6 December 2022
The Public Authority for Special Economic Zones and Free Zones (OPAZ) signed a contract for preparing a governance guide with Oman Centre for Governance and Sustainability, seeking to benefit from the services provided by the Centre, including technical and administrative consulting, research and studies in areas related to corporate governance and the preparation of charters and systems of their governance.
The contract was signed by His Excellency Eng. Ahmed bin Hassan Al Theeb, OPAZ Deputy Chairman, and Mr. Hamid bin Sultan Al Busaidi, Executive Director of the Centre, signed on behalf of Oman Centre for Governance and Sustainability.
The implementation of this project aims to prepare a guide for the governance of the Authority's activities and works, to frame and clarify the relationship between OPAZ and its affiliated zones, and to define a specific mechanism in which the relevant parties apply their powers in their zones in accordance with the objectives and vision of Oman 2040. The terms of the contract include defining the relationship of the Authority with the community in its affiliated zones, investors and stakeholders in general, and define the control tools and their enforcement mechanisms within its affiliated zones, in addition to promoting the norm of accountability and transparency in order to achieve the optimal implementation of the one-stop-shop principle, and to define the authority's relationship with its subsidiaries, or those operating and managing government assets within the borders of its affiliated zones, and regulating the relationship with them.
The contract involved defining the terms of reference, powers and decision-making mechanisms between the Authority's management and the management of its affiliated zones. The project works also include the powers of the executive management, members and committees emanating from the board of directors.
The Authority seeks to conclude strategic partnerships with public and private institutions with specialized expertise that the Authority needs in carrying out its duties.
---