First annual forum for one-stop-shop employees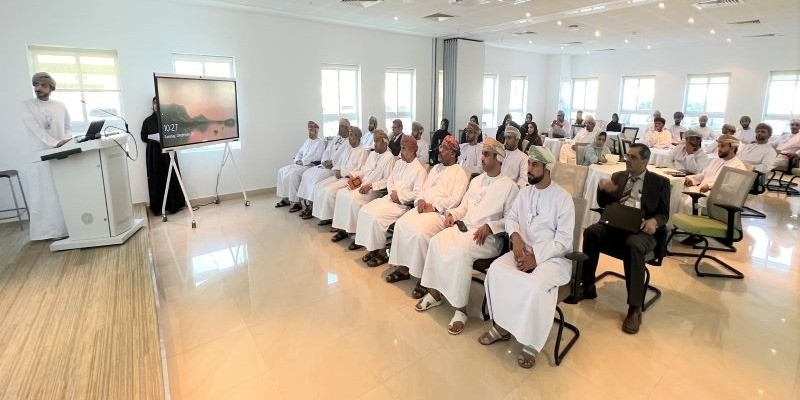 The Public Authority for Special Economic Zones and Free Zones (OPAZ) held the first annual forum for the one-stop-shop employees of all its affiliated zones. The forum attracted a group of employees and specialists from OPAZ, the Special Economic Zone at Duqm, the free zones in Sohar, Salalah, Al Mazunah and the Public Establishment for Industrial Estates (Madayn).
The forum highlighted the one-stop-shop development works, completed initiatives, "Invest Easy" portal services and fees, as well as the launch of OPAZ Call Centre. In addition, the forum touched on the developed electronic services, work permits portal, usufruct contracts and land lease initiatives, and further discussed the opportunities to improve and develop the different services provided to investors.
Organising this forum complements OPAZ plan to standardise the procedures and services provided by all the zones affiliated with OPAZ through its portal for investors and beneficiaries through the one-stop shop, which can be accessed via the link: https://eoss.opaz.gov.om. Investors can submit their investment requests in the special economic zones, free zones and industrial zones through the electronic services portal for each zone. These portals enable investors to attach the required files and process e-payment. This allows the one-stop-shop employees in each zone to receive applications and process them, starting from receiving the applications until granting the final approval.
Speaking on the occasion, Dr. Said bin Khalifa Al Quraini, General Manager of Investment Development at OPAZ, noted, "The first edition of the forum, reflects the ongoing efforts of the Public Authority for Special Economic Zones and Free Zones to develop and improve the various services provided by all zones to investors. Therefore, OPAZ sought to reduce the period of providing services and issuing permits and licenses necessary for projects, so that most of them take only a few minutes, including the issuance of environmental permits, licenses to recruit manpower, issuance of commercial registration, permits to practice activities and electronic cadastral drawings (Krooki). This forum marks an opportunity for specialists in investor services in the zones to exchange experiences and skills in different aspects".
It is worth noting that the plan of the Public Authority for Special Economic Zones and Free Zones (OPAZ) to unify the one-stop-shop procedures in all affiliated zones aims to support its efforts to attract various investments in the special economic, free and industrial zones. Further, this serves accelerating the process of investors' transactions, facilitating the practice of economic activities and converting them from paper-based to electronic transactions. Likewise, this endeavour confirms OPAZ commitment to ensure transparency and flexibility in providing all services.