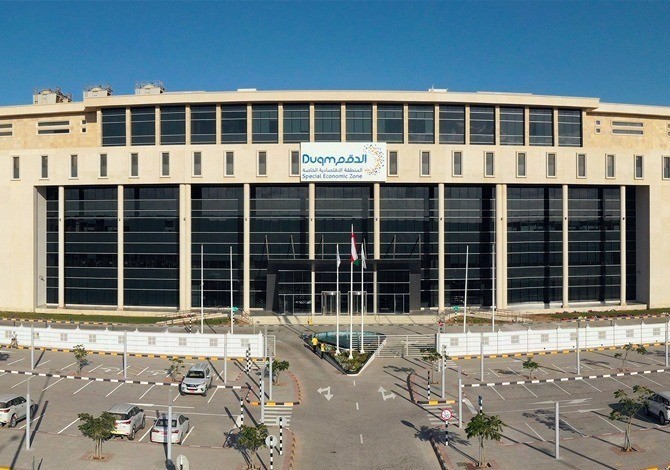 Special Economic Zone at Duqm
"The largest special economic zone in the Middle East and North Africa"
Established in 2011, the 2,000 sq km Special Economic Zone at Duqm (SEZD) enjoys many advantages, making it among the most prominent investment destinations at regional and international levels. Given its prime geographical location overlooking the Arabian Sea and the Indian Ocean beyond, coupled with its proximity to global shipping lanes, Duqm has attracted the attention of many companies worldwide as the perfect destination for their investment.
The Special Economic Zone at Duqm (SEZD) is also characterised by its ability to embrace projects, in not only the industrial sector, but in tourism, trade, logistics and real estate development too. In addition, SEZAD is capable of providing areas needed by investors to build their projects.
View Website
Special Economic Zone at Duqm
Incentives
100% foreign ownership

No currency restrictions

No minimum capital requirement

Tax exemption up to 30 years from the date of commencement of operations; renewable for a further 30 years

100% repatriation of capital and profit is permitted

Usufruct agreements up to 50 years; renewable for similar periods
Potential investment opportunities "key sectors"
Commercial offices and Residential Complexes
Request Submission

Submit the application along with relevant supporting documents

Plot Allocation

Upon allocation of land, a notification shall be sent to the investor

Sign Agreement

Upon confirming your interest, you will be invited to sign a usufruct agreement