10 May 2023
Chairman of OPAZ meets with the Saudi Minister of Industry and Mineral Resources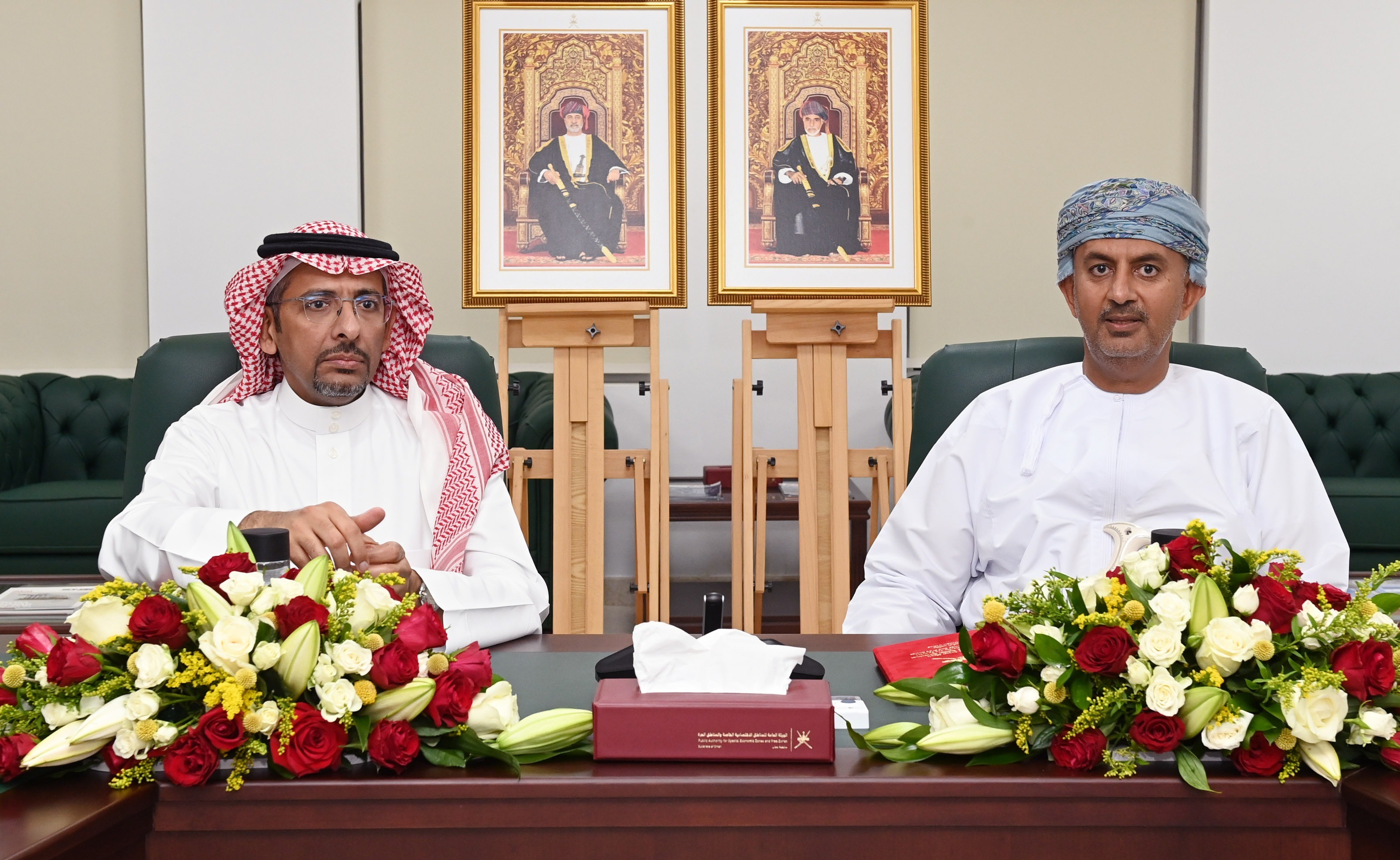 Muscat - May 10, 2023
HE Dr. Ali bin Masoud Al Sunaidy, Chairman of the Public Authority for Special Economic Zones and Free Zones (OPAZ), met with HE Bandar bin Ibrahim Al Khorayef, the Saudi Minister of Industry and Mineral Resources, and his accompanying delegation.
The meeting touched on ways of enhancing cooperation between the two parties and reviewing the current status and the masterplan plan of the Integrated Economic Zone in project Al Dhahirah Governorate. The meeting included highlighting ways of encouraging the Saudi industrial and logistics companies, factories and the Omani companies to invest in the Integrated Economic Zone in Al Dhahirah (EZAD), which is under development. In this regard, the executive committee, which is jointly formed between the Sultanate of Oman and Kingdom of Saudi Arabia for this project, is scheduled to hold its first meeting by the end of this month.
During the meeting, cooperation opportunities to increase local content from Omani and Saudi factories within the supply chain in the special economic zones, free zones and industrial cities in both countries were brought to discussion.
---
Privacy